The following faculty and staff members were recognized with College of Human Sciences awards during the college's awards program and reception. The program was April 24, 2018 and the awards presentation began at 3 p.m. in the Memorial Union's Campanile room.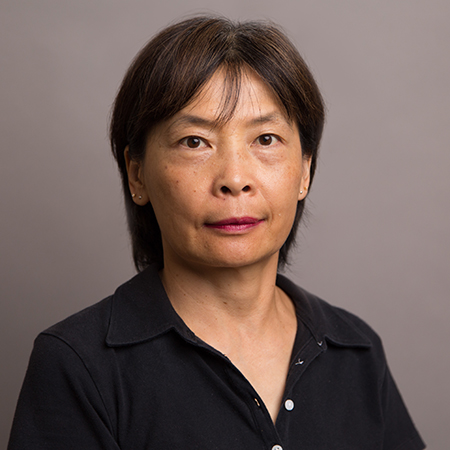 Kitchen Helper I
Department of Human Development and Family Studies
Pihui (Jolly) Chou
Merit Employee Distinguished Service Award
Jolly Chou helps the Child Development Laboratory School maintain its 5-star rating, the highest mark of quality. She provides exceptional service to the children and families. She ensures the highest of standards — and the nutritional and dietary needs of 56 children — are met every day.
Even more important than what they need is what a child can't have. Jolly knows every child's food allergies and dietary restrictions; she takes care there are no mistakes.
The children love her. "Jolly!" they exclaim, when she delivers their meals. She greets them with smiles and lets them help her push the cart. The lab school is indeed a richer place because of Jolly Chou.
---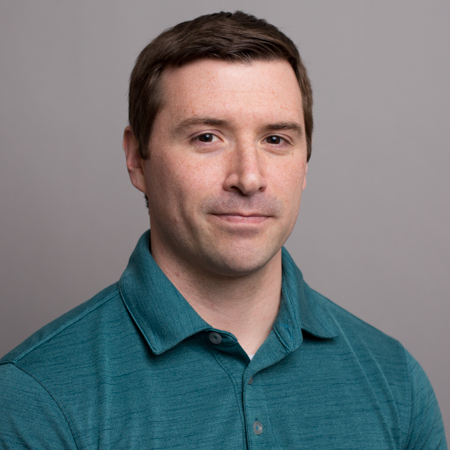 Instructional Support Specialist II
School of Education
Dennis Culver
Professional and Scientific Early Achievement in Administration Award
With a keen ability to bridge the technical with the educational aspects of technology, Dennis Culver is continually pushing the envelope to integrate effective use of technology into the School of Education. Calm and approachable, Dennis fosters a "continual learning" mindset among the students he leads in the Center for Technology in Learning and Teaching; he prepares them to become expert problem-solvers and educational technology leaders.
Whether launching logistical processes, creating new instructional materials, or setting up more effective learning environments, he constantly achieves improvements. Besides shepherding nearly all aspects of technology in the school, he develops and teaches cutting-edge workshops for students and faculty. He also leads hands-on technology sessions for area schools and community partners.
---
Program Manager I
Department of Human Development and Family Studies
Janet Melby
Professional and Scientific Distinguished Service in Administration Award
Janet Melby is an outstanding scholar and leader who fosters a spirit of cooperation, positive change, and sustained excellence.
She directs the Child Welfare Research and Training Project, a collaborative partnership of the Iowa Department of Human Services, Iowa State University, and the people of Iowa. The project effectively and respectfully meets the health and human services needs of Iowa's children and families. As director, Janet oversees human services programming as well as training of human services staffers. She also leads research on program outcomes and assessments of the quality and technical assurance.
With a "big picture" view, Janet develops exceptional synergies that expand funding and enrich research agendas for countless ISU scholars who, in turn, conduct studies that further benefit Iowa families.
---
Scientist I
School of Education
Lisa Schainker
Professional and Scientific Early Achievement in Research/Teaching Award
Lisa Schainker is an innovative researcher whose influence is fast becoming central to the Partnerships for Prevention Science Institute's activities. She is especially ingenious in her approach to grant proposal development, which expands opportunities for reaching more people with evidence-based programming.
Her creativity is apparent on high-impact and relevant research and outreach projects ranging from prevention of substance misuse to seamless integration of school-based programming to tracking the expansion of sustainability funding for communities.
Lisa has even expanded collaboration with Human Sciences Extension and Outreach to help address the opioid crisis in rural communities. She has also improved data collection and program implementation protocols for PPSI projects.
---
Academic Adviser IV
Department of Apparel, Events, and Hospitality Management
Chris Wise
Outstanding Adviser Award
As lead academic adviser, Chris Wise is an outstanding mentor who has guided the academic journeys of more than 1200 students in apparel, merchandising, and design.
She is a catalyst for growing the apparel, merchandising, design program into the one of the largest land-grant programs. She co-founded the Common Threads learning community. She advises several distinguished student organizations, including Trend magazine and the newly launched ISU National Retail Federation Club.
With enthusiasm, Chris recruits students and helps develop new offerings to engage students from other colleges. The textile science and product performance minor will launch this fall and the textile design major will debut in August 2019.
---
Senior Lecturer
Department of Kinesiology
Holly Lipsey
Lecturer/Clinician/Adjunct Faculty-Distinguished Service Award
Holly Lipsey serves as director of undergraduate education in kinesiology and coordinator of the physical education teacher education program. She also teaches personal, community, and public health, for which she gets high student ratings.
Through it all, Holly is knowledgeable, efficient, productive — and somehow unflappable.
She schedules classes and assigns teaching responsibilities for the third largest undergraduate program on campus. Due to her patient diligence, kinesiology and health and athletic training students can get every class they need; waiting lists have become almost obsolete.
As if that's not enough, she ensures that health and physical education students receive expert mentoring, matches them with cooperating teachers for student teaching, and prepares them to become consummate professional educators.
---
Senior Clinician
Department of Food Science and Human Nutrition
Erin Bergquist
Faculty Award for International Achievement
Promoting global citizenship and collaboration, Iowa State University's is the nation's only dietetics internship program that offers rotations in underserved global locations. Erin Bergquist has been Instrumental in securing sites in Ghana, India, and France.
The rotations help students understand the global food system, how to work on an international team, and cultural implications that influence nutrition care. The rotation in Ghana is especially noteworthy, as students from Canada's McGill University, the University of Ghana, and Iowa State University learn and work side by side there. The North Americana students experience the challenges of malnutrition and disease in a developing county and Ghanaian students learn about nutritional support and care practices they can apply immediately to their patients.
---
Associate Professor/State Specialist
Department of Human Development and Family Studies/Human Sciences Extension and Outreach
Kim Greder
Faculty Award for Diversity Enhancement
Kimberly Greder is a change agent who reaches underrepresented and underserved populations to ensure their aspirations and ideas fuel culturally sensitive solutions.
Her work supports parenting, youth, and resiliency in families to improve overall health and well-being. She systematically and holistically builds capacity for large-scale, research-based outreach programs that deliver on their promises.
Among her many successes, she provides leadership in Iowa in delivering and growing "Juntos Para Mejor Educación" (Together for a Better Life) programming. The program draws Latinx youth and parents to help youth pursue higher education to ensure a high quality of life. As a result, family communications are strengthened and youths demonstrate increased commitment to school success, fewer negative behaviors, and less substance use.
---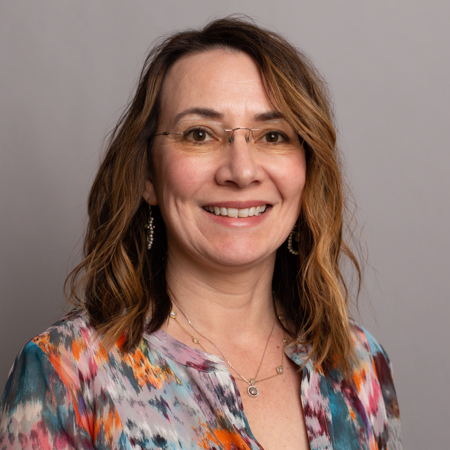 Assistant Professor/State Specialist
School of Education/Human Sciences Ectension and Outreach
Constance Beecher
Early Achievement in Outreach Award
Constance Beecher is an early childhood literacy expert, She builds unique community-based partnerships that boost young readers and challenge future educators to become their best. For instance:
Through Small Talk Iowa, more than 120 parents have increased the time they spend talking with — and reading to — their children. More than 80 Iowa State students volunteer to help deliver the program.
More than 650 children got "exCyted" about science, technology, engineering, mathematics, and literacy thanks to an internship program for teacher education students, offered through 11 Iowa libraries.
More than 250 families participated in Bookland events that Connie leads with education student learning communities, in partnership with the Ames Library and ISU teacher education services.
---
Professor
Department of Kinesiology
Warren Franke
Career Achievement in Outreach Award
Warren Franke champions the land-grant mission. He leads three longstanding model programs that combine opportunities for learners, effective research, and service that improves health in Ames, Iowa, and the U.S.
On campus at the Exercise Clinic each semester, 30 kinesiology and health undergraduates learn to provide excellent, personalized service and support for 175 fitness clients.
Iowa Department of Public Safety law enforcement professionals entrust their health to Warren and his students. Together, they perform personalized health assessments and provide recommendations for the officers.
Youths also live healthier and more emotionally-fit lives thanks to Warren. He is the national chair of Boy Scouts of America's flagship health promotion effort, SCOUTStrong. He administers the portfolio of sport-and-fitness merit badges earned by more than 280,000 scouts annually. He also serves on the advisory panel of the organization's Medical Services Task Force.
---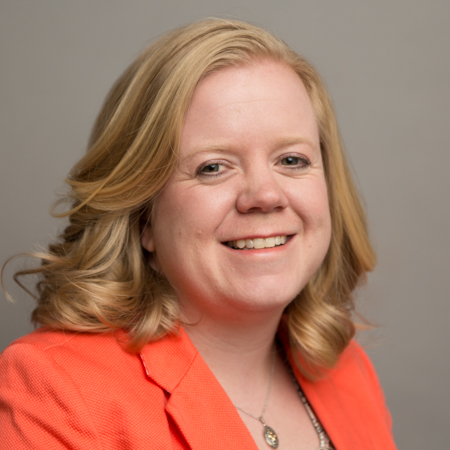 Assistant Professor
Department of Human Development and Family Studies
Christine Lippard
Early Achievement in Teaching Award
Christine Lippard is turning heads with outstanding teaching. She teaches curriculum and assessment of children from birth to age two for students in early childhood education. She also leads an advanced child development course for graduate students.
Christine develops critical thinking among her students in hands-on, practical, and interactive ways. Instead of delivering lectures that merely provide the answers, she poses "what if" questions and moderates discussion that leads students to arrive at multiple solutions for varied scenarios. She guides learners to construct knowledge themselves, then provides support and feedback to hone their ideas. The result is graduates who are informed, thoughtful, and effective problem-solvers who expand each child's potential.
---
Associate Professor
Department of Human Development and Family Studies
Kere Hughes-Belding
Career Achievement in Teaching Award
For 14 years, Kere Hughes-Belding's students have consistently rated her teaching among the very best.
Whether teaching child development, infant mental health, parenting, family diversity, curricula, or assessment, she captivates her students. Some say her teaching inspired them to transfer into the early childhood education major.
Kere's content is exemplary. She employs dynamic teaching strategies. She draws students into thoughtful discussion and self-reflection that deepens their understanding.
With classes spanning from 20 to 340 students, delivered in person or online, Kere mentors learners ranging from freshman honors students and McNair Scholars to Ph.Ds. Thanks to her, they are all better prepared to improve people's lives.
---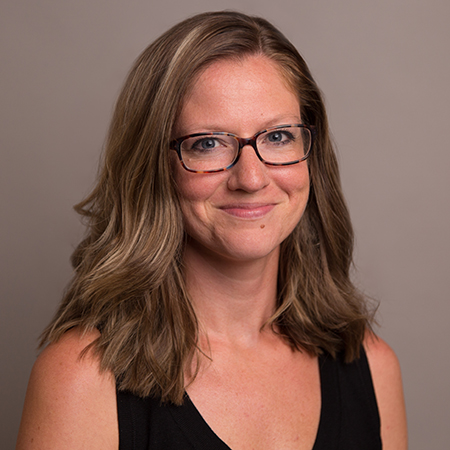 Assistant Professor
Department of Human Development and Family Studies
Amie Zarling
Early Achievement in Research Award
Amie Zarling joined the Iowa State University faculty less than four years ago, but her research has already improved the lives of hundreds of Iowa families. She develops and tests interventions that improve relationships and promote family health — and prevent psychological, physical, and sexual domestic violence.
In the area of intimate partner violence, Amy has developed an innovative intervention program that's scientifically proven to cut repeat offenses in half. Iowa's statewide correction system has adopted her approach, which she calls "Achieving Change Through Values-Based Behavior." The results are drawing nationwide attention and she is receiving requests to implement and research the program in other states.
---
Associate Professor
Department of Food Science and Human Nutrition
Lorraine Lanningham-Foster
Mid-Career Achievement in Research Award
Lorraine Lanningham-Foster designs science-based interventions that prevent and reduce childhood obesity. Supported by agencies such as the U.S. Department of Agriculture and the National Institutes of Health, she develops ingenious programming that changes families' everyday choices about food and physical activity — so their children grow up eating better, moving more, and maintaining healthier weights.
From investigating active video-gaming or preventing extra weight gain during pregnancy to expanding school-based health programs or ensuring cardio health, she expands research-based knowledge. Through it all, she champions collaboration, provides service that benefits the entire university, and mentors students to ensure they thrive.
---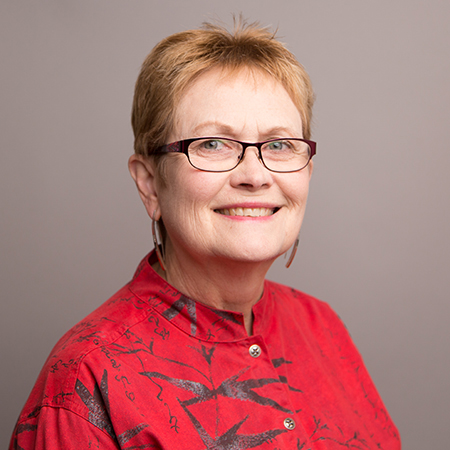 Nancy Rygg Armbrust Professor in Early Childhood Development and Education
Department of Human Development and Family Studies
Carla Peterson
Career Achievement in Research Award
Carla Peterson is a national leader in early childhood care and education. On a national scale, she has improved home visit interventions so children and their families enjoy better outcomes. Her highly respected research on early intervention fidelity and effective home visits has demonstrated the critical importance of direct observation; it shows that self-reporting alone cannot give practitioners the information they need to improve children's lives.
As a result, the field of early intervention and home visiting invests more resources in accurate description of practices. As the principal investigator or co-principal investigator on research valued by external sponsors at $10 million, she has improved care and education for all children and brightened their future.
Carla is also an extraordinary mentor for early- and mid-career faculty, graduate students, and undergraduate students alike. Through their work, her profound knowledge of children, families, and best practices will continue to change the world far into the future.