The following faculty and staff members were recognized with College of Human Sciences awards during the college's awards program and reception. The program was April 25, 2017 and the awards presentation began at 3 p.m. in the Memorial Union's Campanile room.
Assistant Professor
Department of Human Development and Family Studies
Tera Jordan
Faculty Award for Diversity Enhancement
When Tera Jordan set out to increase the diversity of the Iowa State University faculty, she developed a program with a 100 percent success rate. As the inaugural chair of the welcome committee of the Black Faculty and Staff Association at Iowa State, she arranged meetings with the finalists for faculty and staff positions who desired to connect with the association. Among the interviewing candidates who have met with the committee and received an offer of employment, all have accepted. Her successful methods have been adopted by each of the groups associated with Iowa State's Faculty and Staff Affinity Council.
---
Senior Lecturer
Department of Kinesiology
Jennifer D. Smith
Faculty Distinguished Service
In the areas of physical education and health, Jenny Smith exhibits expertise that is strong and deep. She transfers that knowledge to her students and guides them to meet standards of excellence.
She brings attention to detail, strong work ethic, and high standards to her committee work. She serves the kinesiology department on the executive, teacher education, and outcomes assessment committees. She also co-advises the Physical Education Club.She has enabled generations of learners to live wiser, healthier, more physically active lives.
---
Storekeeper II
Department of Kinesiology
Ron Leibold
Merit Employee Distinguished Service
Ron Leibold manages the spaces, facilities, and equipment in the Forker Building to support its vital instructional mission. From volleyball nets to swimming pools to sophisticated testing devices, Forker is filled with gadgets and surroundings that enable physical activity. And Leibold keeps them all humming.
Resourcefulness and reliability count among Leibold's signature traits. Combined with his dedication to the kinesiology department's success and his reliability, Leibold's creativity and skill combine to elevate the entire Department of Kinesiology.
---

Program Coordinator II
Department of Human Development and Family Studies
Jennifer Van Ryswyk
P&S Staff Early Achievement in Research/Teaching
Jennifer Van Ryswyk brings an innovative approach, creative thinking, and commitment to producing positive change. As administrator of the ISU Child Development Laboratory School, she not only maintains the lab school's status as a nationally accredited model of early childhood education. She also continually seeks ways to expand and improve.
Colleagues describe her as organized, enthusiastic, and having a relentlessly positive attitude. She's flexible and meets many competing demands, but does not lower her standards. She communicates clearly, kindly, and respectfully with all students, while not backing away from difficult conversations. She shares a sense of humor and creates a welcoming space.
---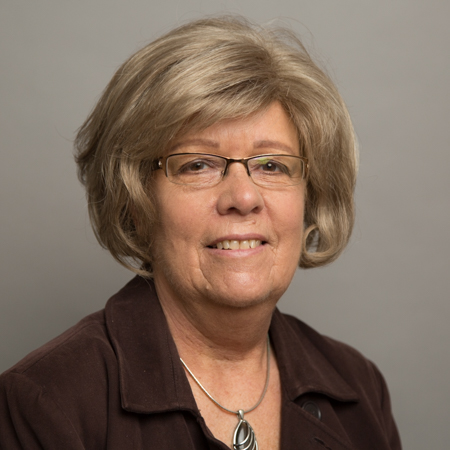 Assistant Scientist II
Department of Food Science and Human Nutrition
Christine Fedler
P&S Staff Distinguished Service in Research/Teaching
Christine Fedler is a respected and knowledgeable expert in the science of pork quality whose career at Iowa State spans more than 40 years. University colleagues and industry officials alike say she is meticulous in her data collection. She demonstrates innovation, fosters creativity, and creates an environment where great research can happen.
Colleagues say what sets Fedler apart is the way she delivers her technical expertise — with contagious enthusiasm; innovative ideas; and a positive, cheerful, and respectful demeanor.
---

Program Assistant II
Department of Human Development and Family Studies
Brenda Nelson
P&S Staff Early Achievement in Administration
Brenda Nelson consistently supports all goals of her department and exudes compassion, sincerity, and positive energy in all facets of her job. Since Nelson joined the Department of Human Development and Family Studies in 2012, her enthusiasm and forward-thinking mindset have proven invaluable in transforming its graduate program. With Nelson's contributions, the graduate program has successfully increased assistantship funding and recruited the largest and most diverse class of doctoral candidates in the past decade.
Brenda Nelson's commitment to improvement, communication, and excellence has played an invaluable role in the success of the human development and family studies graduate program.
---

Academic Adviser III
Department of Human Development and Family Studies
Pat Walsh
P&S Staff Distinguished Service in Administration
As a member of the Department of Human Development and Family Studies, Pat Walsh consistently and intentionally seeks out opportunities for improvement in all areas of her job, and serves as a leader and role model for both her co-workers and advisees.
As an adviser for students in child, adult, and family services, she routinely shares her extensive knowledge of major requirements with other advisers, helping them better serve their students. Walsh has exceeded the expectations of her position since she joined the department in 1995, enhancing both department operations and the experiences of the students she serves.
---

Academic Adviser II
Department of Apparel, Events, and Hospitality Management
Elizabeth Harris
Outstanding Adviser Award
Elizabeth Harris exudes positivity while she thoughtfully challenges her students to become their best. Harris advises first-year, sophomore, and new transfer students in the event management program. She makes an effort to connect with each of her students on a personal level. She establishes a welcoming and supportive environment and gets to know her students as individuals.
With an open door policy and an optimistic outlook, Harris fosters positive discussions. She ensures that her students are informed of opportunities, familiar with policies and processes, and equipped with well-developed academic plans. In short, Liz Harris is a treasured resource for helping event management students succeed.
---

Assistant Professor
Department of Kinesiology
Elizabeth Stegemoller
Early Achievement in Outreach
Elizabeth Stegemöller is improving the lives of people with Parkinson's disease. Since joining Iowa State's kinesiology faculty in 2013, she has established herself as a leader in not only research related to Parkinson's disease, but also outreach efforts to touch the lives of those affected by its symptoms.
Stegemöller has built a reputation as a hardworking, generous, passionate, and personable researcher who is committed to serving others through her outreach efforts.
---

Extension Special Project Manager
Department of Human Sciences Extension and Outreach
Barbara Woods
Career Achievement in Outreach
Barbara Woods works tirelessly and selflessly to improve the lives of children, youth, and families using her strong professional ties in extension and family and consumer sciences.With a career spanning 36 years, she is well-known for her work with inclusion, program evaluation, technology, and financial management.
Woods is a deeply respected leader known for her honesty and unfailing accountability. Her outstanding career as an extension educator fully embraces Iowa State's land-grant mission — making a difference for everyone who crosses her path, and giving voice to people and ideas that are often not included.
---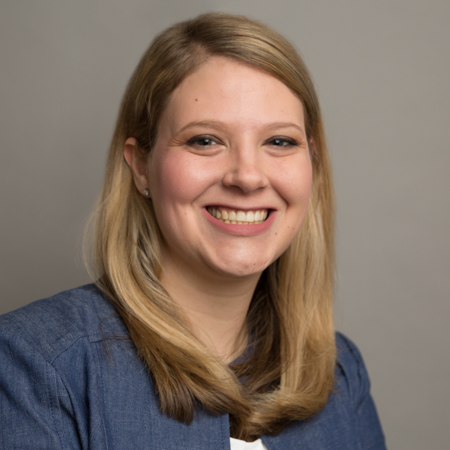 Associate Professor
Department of Human Development and Family Studies
Megan Gilligan
Early Achievement in Research
Megan Gilligan's high quantity and quality of research in her three years as a faculty member of the Department of Human Development and Family Studies have distinguished her as an accomplished scholar in the field of gerontology.
Gilligan's contributions to the field of gerontology and her recognition as a scholar are exceptional at this stage in her career. Her enthusiasm and her work have added to the overall prestige of the department and the university.
---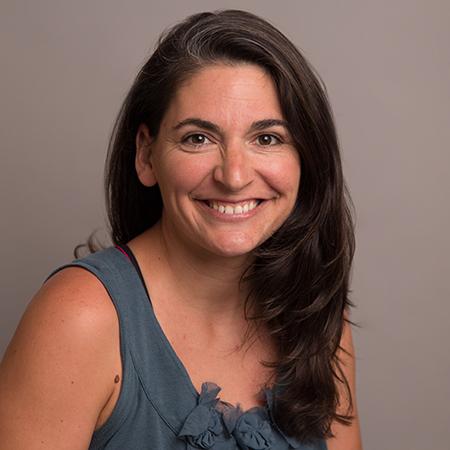 Associate Professor
Department of Human Development and Family Studies
Birdie Shirtcliff
Mid-Career Achievement in Research
Elizabeth "Birdie" Shirtcliff has gained an international reputation for prestigious research in stress responsivity and developmental psychobiology.
Shirtcliff serves on numerous editorial boards, reviews countless journals in an ad hoc capacity, and presents to numerous organizations including the National Academy of Science. By creatively tackling complex research questions and putting in the work necessary to ensure that the best methods are used to address the questions at hand, Shirtcliff has positioned herself as an expert in her field.
---

University Professor
Department of Human Development and Family Studies
Peter Martin
Career Achievement in Research
Peter Martin is an internationally renowned researcher in the area of aging and a leading authority on the role of personality in adult development. He is described by his colleagues as a superb scholar, an excellent administrator, and an exceptional mentor.
Martin's contributions to his field, the international gerontology community, and Iowa State's campus have earned him a reputation as not only a top researcher who has achieved and contributed at all levels, but also a hard-working, sincere, friendly, and caring human being.
---

Assistant Professor
Department of Apparel, Events, and Hospitality Management
Eric Olson
Early Achievement in Teaching
Eric D. Olson is an innovative educator who integrates real-life examples into the classroom and is an expert in team-based learning. He joined the Department of Apparel, Events, and Hospitality Management as an assistant professor in August 2014, bringing with him more than a decade of experience with organizations such as the Walt Disney Company. He quickly became Iowa State's events management program manager.
Olson has a strong reputation for teaching quality courses. He has high expectations and standards, but teaches in a way that students can relate to. He creates opportunities for students to learn through real-world examples and experiences in the events industry.
---

Associate Professor
Department of Human Development and Family Studies
Jennifer Margrett
Career Achievement in Teaching
Jennifer Margrett views her students as active participants in their education, drawing upon each individual's knowledge, experience, and strengths. She not only helps her students to acquire new knowledge, but also challenges them to think critically and assists them in applying their knowledge to their own lives.
Junior faculty whom Margrett has mentored describe her as warm and genuine, with the ability to cultivate honest and supportive relationships. She is known by students and faculty alike as a calm, caring individual who is quick to listen to others' needs in order to foster their success.