The following faculty and staff members were recognized with College of Human Sciences awards during the college's awards program and reception. The program was April 21, 2016 and the awards presentation began at 3 p.m. in the Memorial Union Gallery.
Assistant Professor
Department of Kinesiology
Ann Smiley-Oyen
Career Achievement in Teaching Award
Ann Smiley­-Oyen teaches hundreds of students to understand neuromotor control through hands-­on and active learning. Since her appointment at Iowa State in 2000, she has carried a 40 percent teaching load each year, save for the six years she served her department as director of graduate education.
She challenges each learner to stretch their limits. One alumna wrote, "Dr. Smiley­-Oyen doesn't just care about her students learning information, but persevering through struggles to acquire the life skills that come with hard work."
---
Assistant Professor
Department of Kinesiology
Laura Ellingson
Early Achievement in Teaching
Laura Ellingson facilitates student engagement in active learning. She has demonstrated excellence and dedication in teaching since she joined the Iowa State University faculty as an assistant professor in the fall of 2014.
She provides students with exceptional research opportunities. One student said, "Dr. Ellingson gave me the right amount of guidance in the process and it was a fantastic learning experience."
---
Assistant Professor
Department of Food Science and Human Nutrition
Byron Brehm-Stecher
Mid-Career Achievement in Research Award
Byron Brehm-Stecher has grown a well-recognized microbiological food safety program at Iowa State. His goals are to improve pathogen detection in foods and to develop new antimicrobial interventions – a "search and destroy" mission aimed ensuring the safety of our food supply. A special focus is pre-analytical sample preparation – a critical, yet under-represented step in pathogen testing.
One collaborator wrote, "It has been a pleasure to work with him as we co-mentor our students, share in their research discoveries, and make advances in the field of food science."
---
Human Services Specialist III, Domestic Violence Response Coordinator
Department of Human Development and Family Studies
Leah Kinnaird
Early Achievement in Outreach Award
Leah Kinnaird has enhanced comprehensive domestic violence training and services for both human services professionals and victims in Iowa. As the Domestic Violence Response Coordinator in the Child Welfare and Research Training Project, Kinnaird serves as the bridge connecting Iowa State University and the Iowa Department of Human Services.
Her expert knowledge, flawless tact, passion for education, and boundless initiative ensures that Iowa will continue to serve as a model to other states in protecting people from domestic violence.
---
Administrative Specialist
College of Human Sciences International Programs
Catie Funk
Professional and Scientific Early Achievement in Administration Award
Catie Funk's knowledge of study abroad programs has led to a major increase in the number of Iowa State University College of Human Sciences students who explore the world beyond U.S. borders. Funk has lived abroad for four years herself, and has worked in international affairs for six years. She puts that experience to use by advancing international opportunities for students and developing them into global citizens.
Funk has raised awareness of Human Sciences' international programs throughout Iowa State. She founded a networking group on campus for the university's international education staff, as well. Students and colleagues agree that she is a treasure to the college.
---
Secretary III
Department of Human Development and Family Studies
Linda Ritland
Merit Employee Distinguished Service Award
Linda Ritland's positive attitude has established the Department Human Development and Family Studies administrative office as a great place to work. Her responsibilities as an administrative assistant require great detail and knowledge of policies, systems, and computer programs that she has mastered and enhanced.
"The office staff in our department has changed several times, but Linda has been the constant glue that has kept the department running through all of the transitions that have occurred," a colleague wrote.
---
Assistant Professor
Department of Kinesiology
Elizabeth Stegemöller
Early Achievement in Research Award
Colleagues of Elizabeth Stegemöller proclaim that this talented researcher is a leader in studying movement science and motor disability, and achieving national and international prominence within the field.
One colleague wrote, "Dr. Stegemöller is doing all the things that a young investigator must do to be productive. I am very impressed with what she has accomplished since joining our department."
---
Academic Adviser, Practicum Placement Coordinator
Department of Human Development and Family Studies
Lisa Enloe
Outstanding Adviser Award
Lisa Enloe is a positive contributing factor to the Iowa State University College of Human Sciences. She has worked as the Practicum Placement Coordinator for the human development and family studies department for nearly 20 years.
Colleagues and students agree that Enloe's devotion to her students and the department have made her a standout adviser that is second to none.
---
Research Associate
Department of Kinesiology
Hector Angus
Professional and Scientific Distinguished Service in Research/Teaching Award
As a research associate, Hector Angus is highly regarded not only for his expertise in research methodology and regulations, but also for his affable attitude and willingness to help promote all of the department's objectives.
"His cheerful and helpful approach is noted by all three letter writers, who represent the diversity of laboratories in our department and college," said one colleague. "'Happy to help' seems an appropriate motto for Hector."
---
Senior Lecturer
Department of Kinesiology
Sharon Drake
Lecturer/Clinician/Adjunct Faculty Distinguished Service Award
Sharon Drake is a wise, articulate, and engaging educator who develops students into superb leaders.
In the words of a proponent, "Conferring this award upon her would provide proof positive that the process of selecting its winner, like the caliber of research she teaches students to conduct is both valid and reliable."
---
Dietetics Internship Director, Adjunct Instructor, and Senior Clinician
Department of Food Science and Human Nutrition
Jean Anderson
Faculty Award for International Achievement
Jean Anderson's unwavering devotion to building and expanding the learning opportunities for dietetics students has put Iowa State University's dietetics program on the global map.
"The experiences our dietetics interns have working in developing countries has expanded their perspectives on nutrition and health in ways that we can only imagine," a colleague said. "They will be better health care providers because of these experiences."
---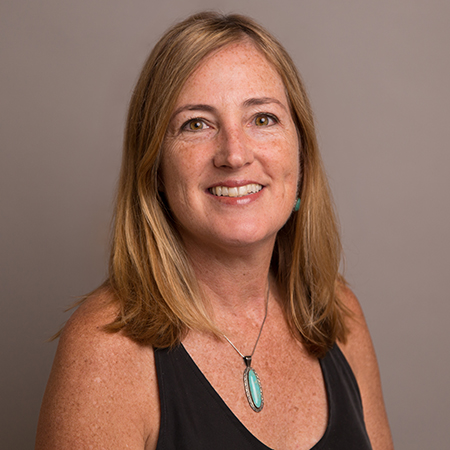 Extension State Specialist, Family Finance
Department of Human Development and Family Studies
Suzanne Bartholomae
Professional and Scientific Early Achievement in Research/Teaching Award
Suzanne Bartholomae takes a can­do approach to educating Iowans about health insurance literacy through her roles as an extension specialist in Human Sciences Extension and Outreach and an adjunct associate professor in the department of human development and family studies.
One colleague said, "She has made significant contributions to family finance extension programs in Iowa and has stepped forward to become involved in national projects that have had positive impacts on important financial issues."
---
University Professor
School of Education
Larry Ebbers
Faculty Award for Diversity Enhancement
While clocking more than 50 years at Iowa State University, Larry Ebbers has become a community college leadership icon who champions advancement of women and people of color as leaders in higher education. His work positions change agents to break through deeply-seated cultural barriers to model educational scholarship, advocacy, and leadership.
Thanks to the work of Larry Ebbers, Iowa State's network of outstanding higher education professionals is immense, more representative, and truly extraordinary.
---
Program Coordinator; Clinical Education Coordinator
Department of Kinesiology
Victor Miller
Professional and Scientific Distinguished Service in Administration Award
To Iowa State fans, Vic Miller is the head athletic trainer for Cyclone men's basketball, but to Iowa State University athletic training students, he's the man who ensures they reach their clinical goals.
The prestige of the Iowa State athletic training program is second to none. Miller helps elevate the program to a level other programs can only envy.