The following faculty and staff members were recognized with College of Human Sciences awards during the college's awards program and reception.
The program was on April 28, 2015 and the awards presentation began at 3 p.m. in the Memorial Union's Campanile Room.
Professor
Department of Kinesiology
Gregory Welk
Career Achievement in Research Award
Gregory Welk is an internationally recognized leader in physical activity assessment research and the promotion of physical activity in schools.
"In terms of publications, he is easily our department's most productive research scholar," his nominator said. "Over the past six years, Dr. Welk has averaged more than 12 peer-reviewed research publications per year."
---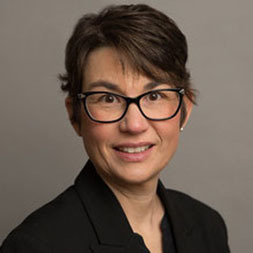 Associate Professor
Department of Apparel, Events, and Hospitality Management
Susan Arendt
Mid-career Achievement in Research Award
Susan Arendt has earned an international reputation for expertise and research activity. Her research impacts people by addressing the prevention of serious illness and death from poor food safety practices, promoting sustainable food practices, and improving school nutrition program operations.
"Her commitment to ensuring research findings are disseminated speaks to her scholarly excellence," a colleague said. "She is an excellent model for junior faculty in the department on how to effectively integrate scholarship of research, teaching and outreach."
---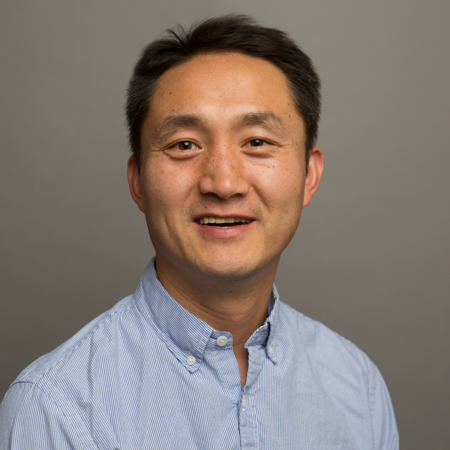 Assistant Professor
Department of Kinesiology
Duck-chul (DC) Lee
Early Achievement in Research Award
Duck-chul Lee's research aims to illuminate the precise health benefits of aerobic activity and strength training.
"Dr. Lee is a promising and exceptionally talented young investigator with special expertise in physical activity and health," a colleague said. "It is my strong belief that Dr. Lee will make a strong and significant contribution to this area of research during his career."
---
Associate Professor
Department of Food Science and Human Nutrition
Wendy White
Career Achievement in Teaching Award
Wendy White demonstrates outstanding performance in the classroom and exceptional teaching contributions outside of the classroom. She's taught over 7,200 students to apply nutrition knowledge to optimize their health and wellbeing in addition to that of their family, friends, and communities.
"Her lectures are impassioned and insightful with a clear desire to not only educate, but change students' lives," said one of White's former students. "She is the embodiment of professionalism and commitment."
---
Assistant Professor
Department of Apparel, Events, and Hospitality Management
Sojung Lee
Early Achievement in Teaching Award
Sojung Lee challenges students to ignite their passion for learning and cultivate their desires to know more. She believes that a good mentor can not only assist students in expanding their horizons of knowledge, but also enrich the depth of their personal lives.
"Dr. Lee is a great representative of Iowa State University and all of us involved in education. I feel so blessed and honored to work with her and be her student," one of her former students remarked. "She inspires all of her students and shows personal interest in each of our research areas."
---
Human Services Specialist
Department of Human Development and Family Studies
Mary Jo Beckman
Career Achievement in Outreach Award
Mary Jo Beckman has served in the critical role of contract liaison for Iowa State University's Child Welfare Research and Training Project since it was founded in 1988.
"Ms. Beckman has demonstrated a thorough knowledge of child welfare service in Iowa," an associate said. "She has developed strong working relationships with her Iowa State University colleagues, administrative personnel from the Iowa Department of Human Services, as well as many other stakeholders in the child welfare field. Ms. Beckman is relentless in her pursuit of always putting forth her best effort and asking others to do the same."
---
Assistant Professor
School of Education
Natasha Croom
Early Achievement in Outreach Award
Natasha Croom is committed to improving outreach efforts for students, faculty, and staff at Iowa State University. In her time at Iowa State, she has worked enthusiastically to establish innovative opportunities for students on campus, focusing especially on women and students of color.
"Dr. Croom has continued her work toward making ISU a more equitable, safe, and diverse community through engaging and collaborating with women of color at other institutions in order to provide research that can be applicable to ISU and building a more inclusive environment."
---
Academic Adviser
Department of Kinesiology
Kyle Holtman
Early Achievement in Outreach Award
As an adviser, Holtman serves over 350 undergraduate students. He uses his inventive skills with technology to meticulously track his advisees' personal and academic needs, enabling him to best help his students meet their potential and reach their goals.
"In the short time Kyle has been in the department, he has had a tremendous impact on our advising operations and on undergraduate students," a colleague said.
---
Academic Fiscal Officer
Human Sciences Administration
Annette Jaehrling
Professional and Scientific Distinguished Service in Administration Award
Annette Jaehrling has been a member of the College of Human Sciences administrative office since 2007. During this time, she has overseen the implementation and analysis of several grant, fund, and foundation budgets for the college, managing accounts totalling around $101 million.
"Annette leads by example, and many people here find her calm presence and dedication both inspiring and motivating," a colleague said. "As part of the College of Human Sciences administrative team, Annette has worked to build authentic relationships with her clients and peers. Her efforts have created a happier and more productive college."
---
Administrative Specialist
School of Education
Dennelle Hogan
Early Achievement in Administration Award
Dennelle Hogan is a steady, effective leader who has seen the School of Education through a merger, an extensive remodeling project, and a change in directors.
"She is always willing to go that extra mile to assist faculty and all others who need her assistance," a colleague wrote. "She is a strong, fair leader with a can-do attitude who is always there to assist her fellow employees, regardless of their rank."
---
Research Scientist
School of Education
Arlene de la Mora
Professional and Scientific Distinguished Achievement in Research/Teaching
As a researcher in the College of Human Sciences for more than a dozen years, de la Mora has played a central role in the design, development, and daily monitoring of data collection that informs statewide policy in K-12 reading and math. In the last nine years, she served as co-principal investigator on external grants totaling more than $1.24 million, most in the areas of reading and mathematics.
"She demonstrates excellent leadership skills and promotes professionalism," a professor said. "She understands the importance of confidentiality. She approaches problems in a positive manner and helps staff look for opportunities. She holds herself accountable for her work, and sets high standards and expectations for both herself and others."
---
Account Specialist
Department of Apparel, Events, and Hospitality Management
Denise Nichols
Merit Employee Distinguished Service Award
Denise has been an account specialist with the Department of Apparel, Events, and Hospitality Management since 2008. She has also served as an account specialist or account clerk for several other departments in the university, including the University Book Store, the veterinary hospital, and the payroll office.
"Denise has made a significant impact on our department," Bosselman said. "She is a committed member of our team, whose quality of work and quantity of work exceeds the expectations set in our department."
---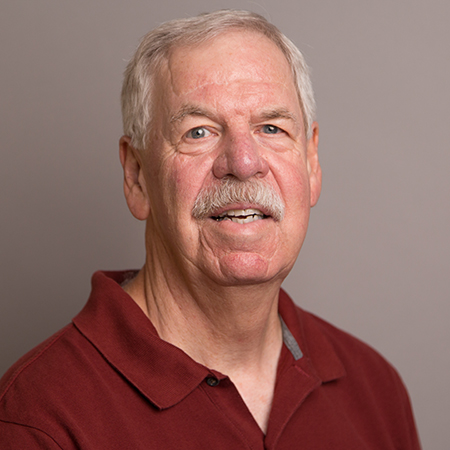 Senior Lecture
Department of Apparel, Events, and Hospitality Management
Charles Achter
Lecture/Clinician/Adjunct Faculty Distinguished Service Award
Chuck Achter is one of the most beloved teachers in the School of Education. Students studying to become elementary education teachers rave about him. Some of them say he's one of the best teachers they've ever had. He gets them excited about becoming teachers.
"Mr. Achter is a man of true integrity, honor, and respect," a student said. "Every lesson Mr. Achter teachers is met with an unmatched combination of passion and enthusiasm. He teachers in a way that students can relate and apply the material to a future in education. …I have yet to meet another teacher as dedicated to making a difference in the lives of pre-service teachers like Mr. Achter."
---
Associate Professor
School of Education
Katherine Richardson Bruna
2015 Faculty Award for Diversity Enhancement
Katherine Richardson Bruna came to Iowa State University in 2003 as an assistant professor in the School of Education. Since then, she's taught both undergraduate and graduate students the importance of integration and promotion of diverse experiences by offering courses in Multicultural Education and Bilingualism, Bilingual Education, and US Mexican Youth. In 2012, Bruna was asked to lead the ISU 4U Promise initiative that would enhance Iowa State's outreach to low-income and underrepresented students.
"Most of these students would never attend college without both academic and financial supports," said a nominator, "They will not know it, but they will owe their future success on the groundwork and dedication performed by Dr. Katherine Richardson Bruna."