The following faculty and staff members were recognized with College of Human Sciences awards during the college's awards program and reception.
The program was on April 23, 2014 and the awards presentation began at 3 p.m. in the Memorial Union South Ballroom.
Assistant Professor
School of Education
Amy Hutchison
Early Achievement in Research Award
Amy Hutchison's research is helping educators improve literacy with the use of technology. In the span of only a few years, Hutchison has published 15-peer-reviewed articles in premier journals in this research area.
"In addition to the rate at which she is publishing, the quality of her work is supported by the journals in which she is publishing," a colleague said.
---
Assistant Professor
School of Education
Anne Estapa
Early Achievement in Outreach Award
Anne Estapa has shown a vision for creating opportunities in teacher education programs to benefit both future teachers and K-12 students attending area schools.She made her mark in the outreach community by helping to establish and grow the Cyclone Learning Zone, a successful after-school tutoring program. Pre-service teachers at Iowa State take a one-credit course and provide hands-on, after-school tutoring to local elementary students who are struggling with reading or math.
By fostering her students' involvement in the community, Estapa is able to create valuable relationships, further her goals of community outreach, and encourage student success, one of her former students said.
---
Associate Professor and Director of Graduate Education
Department of Human Development and Family Studies
Brenda Lohman
Mid-Career Achievement In Research Award
In the decade that Brenda Lohman has been with Iowa State University, her publications have been cited more than 1,200 times in professional literature and she has received more than $2 million for her research.
"She is a researcher, a professor, serves on many committees, is the director of graduate education, and a mentor," the group said in a written statement. "Despite the fact that she has a plethora of responsibilities, she seems to give each 100 percent. Her research and research assistants are no exception."
---
Professor
School of Education
Carl Smith
Career Achievement in Research Award
Carl Smith had dedicated his life's work to researching children with emotional and behavioral disorders.Since beginning his career in education in the early 1970s, Smith has served in many different capacities — as a teacher, consultant, center director, professor, and department chair.
"Dr. Smith has significantly contributed to our professional literature through his thoughtful and novel research and writing," a peer said. "That his work is recognized by higher education colleagues and researchers, as well as practitioners, is noteworthy and supports his legacy of excellence and productivity."
---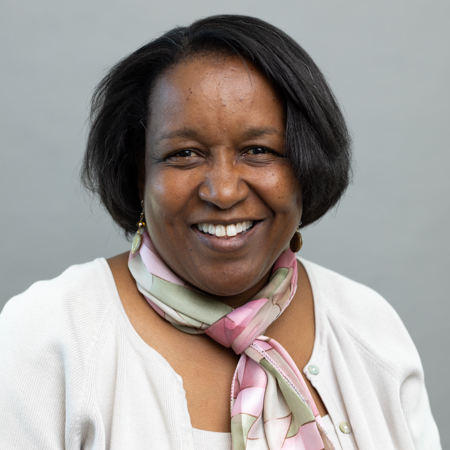 Associate Professor, School of Education Director, Science Bound
Department of Apparel, Events, and Hospitality Management
Connie Hargrave
Career Achievement in Outreach Award
Connie Hargrave has empowered thousands of ethnic minority students to not only attend college, but to consider careers in math and science.
Hargrave, an associate professor in the School of Education, has been director of Science Bound since 2006. Under her leadership, the outreach program annually impacts nearly 400 underrepresented ethnic minority students in 20 Iowa schools and three school districts.
---
University Professor
School of Education
Daniel Robinson
Faculty Award for Diversity Enhancement
Daniel Robinson's advocacy for diversity spans more than four decades. He arrived at Iowa State in 1965 as a student athlete and was one of only a few students of color. After receiving his bachelor's, master's, and Ph.D. here, he joined the faculty in 1972 and was the first African-American to become an assistant dean, department chair, and University Professor at Iowa State.
"His work with students is clearly a hallmark for diversity enhancement," his nominator wrote.
---
Storekeeper
Department of Human Development and Family Studies
Donna Oliver
Merit Employee Distinguished Service Award
As a storekeeper, Donna Oliver is the backbone to the daily operation at Iowa State University's Child Development Laboratory School. She works with teachers to ensure the classroom runs smoothly. She fills supplies, buys groceries, tests equipment, ensures the facility is safe and clean, and even organizes fire drills. She also works with each parent to ensure that the dietary needs of all children are met.
"Donna connects with the children and families we serve," another colleague said. "She makes sure that she understands individual needs and does her best to do what we can to meet those needs."
---
Senior Lecturer
Department of Human Development and Family Studies
Jacqueline Krogh
Lecturer/Clinician/Adjunct Faculty Distinguished Service Award
Jacqueline Krogh is a dedicated and passionate supporter of early childhood education. After earning her bachelor's degree from Iowa State and teaching adapted physical education and early childhood special education in Iowa for many years, she returned to the university in 1998 as the head teacher of Iowa State's Child Development Lab School.
"Her enthusiasm and support for her students never falters," a colleague said.
---
Lecturer
Department of Apparel, Events, and Hospitality Management
Jamie Beyer
Outstanding Adviser Award
Jamie Beyer broke ground as Iowa State University's first event management academic adviser. When she accepted the role in 2012, she became the contact person for all 230 students majoring or minoring in events management. Beyer's leadership has contributed to quick expansion of the program. She has overseen an almost doubling of the program over the past few years to 450 event management majors and minors.
"Her qualifications within the event industry allow her to relate well to students and guide us not only academically, but also personally and professionally," a former student said.
---
Program Coordinator
Department of Human Development and Family Studies
Karen Colbert
Professional and Scientific Distinguished service in Research/Teaching Award
Karen Colbert has dedicated her career to helping college students who plan to teach children. As the early child care coordinator in human development and family studies, she helps students find the right student teaching opportunity, or other kinds of practicum, then guides them to ensure they have a successful experience.
"Karen sets high expectations for students whether in class or in student teaching, and she expects them to meet those standards," a colleague said. "Karen gives clear guidelines about how she expects students to act as future professionals."
---
Program Coordinator
Department of Human Development and Family Studies
Kathryn Goudy-Haht
Professional and Scientific Early Achievement in Research/Teaching
Kathryn Goudy-Haht shows a balance of creativity and responsibility toward each task as program coordinator of The Child Welfare Research and Training Project at Iowa State University. Goudy-Haht, a 1996 graduate of Iowa State, manages the project's relationship with the Iowa Department of Human Services. This includes development, delivery, and training for the state of Iowa's Child Support Recovery Unit.
"Kate has shown exceptional dedication and enthusiasm for her work concerning the welfare of Iowa's children," a colleague said. "It is her personal qualities that sets her apart from her peers. She has high expectations, which she carries out regardless of the additional work that it requires."
---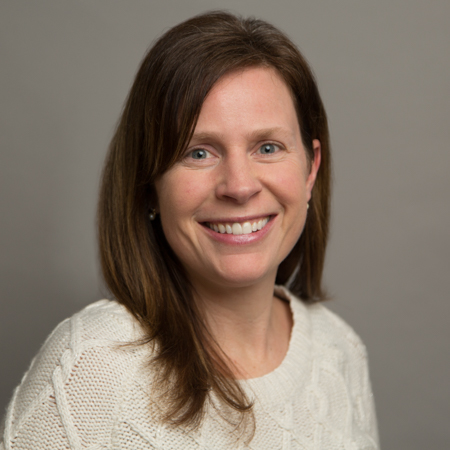 Assistant Professor
School of Education
Larysa Nadolny
Early Achievement in Teaching Award
Larysa Nadolny uses unique, cutting-edge, and emerging educational technologies in her courses at Iowa State. She began teaching graduate and undergraduate courses here in 2012 and is already making a significant impact.
"The passion I see and feel from Dr. Nadolny's teaching inspires me to be a better teacher and student," a former student said.
---
Assistant Director
School of Education
Mari Kemis
Professional and Scientific Distinguished Service in Administration Award
Mari Kemis is a nationally-recognized expert in program evaluation and an award-winning, published scholar and presenter who has served the Research Institute for Studies in Education for 30 years.
RISE has thrived under Kemis' leadership, in roles ranging from program coordinator to research assistant to assistant director. Her work has contributed largely to RISE's well-deserved reputation as one of the most respected entities at Iowa State.
---
Administrative Specialist
Human Sciences Administration
Theresa Boettcher
Professional and Scientific Early Achievement in Administration
Theresa Boettcher is an administrative specialist who supports the dean's initiatives with intelligence, efficiency, poise, wit, and a can-do spirit. She demonstrates emotional intellect that promotes a warm, positive, and professional environment for a myriad of the dean's stakeholders and staff alike.
As office manager in the dean's office, she ensures cohesion among the full-time staff. She also employs an even-handed, methodical system for mentoring student workers that has developed their skill sets and earned their loyalty and respect. Whether organizing the dean's calendar, mentoring others, or figuring out how to do more with less, Boettcher serves as a shining model of her profession.