The following faculty and staff members were recognized with College of Human Sciences awards during the college's awards program and reception. The program was on April 23, 2014 and the awards presentation began at 3 p.m. in the Memorial Union South Ballroom.
Research and Evaluation Scientist, Research Institute for Studies in Education Adjunct Lecturer
School of Education
Andrew Ryder
Professional and Scientific Early Achievement in Research/Teaching
Andrew Ryder's colleagues describe him a productive researcher, a committed teacher, and a rising star in the field of higher education. In less than two years as research and evaluation scientist for Iowa State's Research Institute for Studies in Education (RISE), he has already produced five project reports, three journal publications, and five presentations.
While Ryder is in the early stages of his career, his colleagues expect that his talent, creativity, and extraordinary drive will lead to ongoing success.
---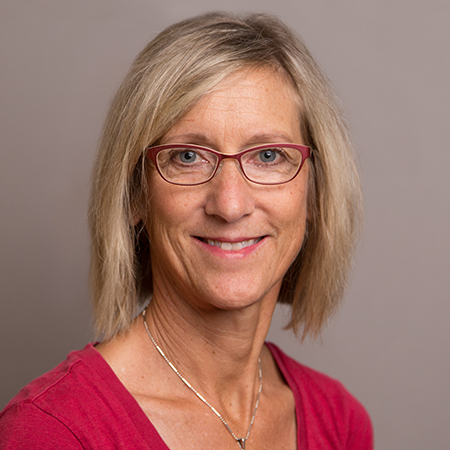 Program Coordinator
School of Education
Ann Pierce
Professional and Scientific Distinguished Service in Administration
For more than 15 years, Ann Pierce has been responsible for coordinating one of the most meaningful college experiences for future teachers — pre-student teaching. Pierce is a positive influence and inspiration to students as they begin their journeys in the classroom.
"Ann is respected as both a person and a professional by all stakeholders in teacher education ranging from administrators, faculty, staff, students, and vitally important to this position, K-12 personnel," a nominator said.
---
Academic Adviser
School of Education
Cheryl Lindholm
Outstanding Adviser Award
Cheryl Lindholm makes each of the students she works with feel special. She takes the time to get to know them on a personal as well as professional level. These efforts result in students looking to her as a role model, counselor, and friend.
"She is a true inspiration to every student and faculty member she interacts with," a student said.
---
Senior Lecturer
Department of Food Science and Human Nutrition
Eunice Bassler
Lecturer/Clinician/Adjunct Faculty Distinguished Service Award
Eunice Bassler's contributions to the College of Human Sciences have spanned 28 years and impacted the lives of countless students.
"She has provided leadership for assessment of student learning in the College of Human Sciences and is a recognized leader at Iowa State University," her colleague said. "Eunice is an outstanding teacher and mentor to students and a committed colleague in the department and college."
---
Associate Professor
Human Development and Family Studies
Gayle Luze
Mid-Career Achievement in Research Award
Over the course of her 20-year career, Gayle Luze has worked with young children, their teachers, and their families in various capacities — as a researcher, teacher, consultant, school psychologist, and family therapist.
"Her genuine concern and high expectations pushed me to excel my first year beyond what I originally thought I was capable," one of her Ph.D. students said.
---
Associate Professor
School of Education
Laurie Jeffries
Faculty Award for Diversity Enhancement
As head teacher in the Child Development Laboratory School, Laurie Jeffries combines her skills in research and teaching to impact the lives of others.
"I could have placed my child in any other daycare in Ames, or could have even kept him at home," a lab school parent said. "We did not do that because we knew that he would get just as much love, and certainly a priceless educational experience, in attending the lab school with Mrs. Jeffries as his teacher."
---
Associate Dean, College of Human Sciences Professor
School of Education
Linda Serra Hagedorn
Career Achievement in Research Award
Linda Serra Hagedorn's 65-page curriculum vitae details a long and distinguished career that makes her one of the world's experts on community colleges and international students.
Her peers praise the rigor of her investigative methods, the creativity of her theoretical developments, the importance of her research, the quality of the outlets where she has published, and the leadership positions she's held.
---
Adjunct Associate Professor
School of Education with a joint appointment in World Languages and Cultures
Marcia Rosenbusch
Faculty Award for International Achievement
Marcia Rosenbusch, a respected leader and advocate of international learning and teaching, has spent her career advancing world languages and international studies efforts at Iowa State University.
"Such vital opportunities for students exist only because of dedicated faculty leaders like her," a colleague said.
---
Secretary III
School of Education
Marjorie Smith
Merit Employee Distinguished Service Award
Since Marjorie Smith's arrival at Iowa State University in 1982, her academic unit has gone by three different names – the Department of Professional Studies in Education, the Department of Educational Leadership and Policy Studies, and now the School of Education.
Throughout her 31 years of service, Smith has gone above and beyond the call of duty to provide administrative support. She puts in extra hours, takes on additional responsibilities, and shares her vast institutional knowledge with administrators, coworkers, and students.
---
Associate Professor
School of Education
Patricia R. Leigh
Faculty Award for Diversity Enhancement
Patricia R. Leigh has taken great strides to enrich Iowa State University's diversity while serving as a positive role model for multicultural and multiethnic students.
Leigh's initiative and leadership have allowed her to impact the lives of hundreds of Iowa State students, empowering them to grow and succeed academically and personally.
---
State Nutrition Extension Specialist, Iowa State University Extension and Outreach Associate Professor
Department of Food Science and Human Nutrition
Ruth Litchfield
Career Achievement in Outreach Award
Ruth Litchfield's contributions to the outreach activities of Iowa State University are substantial and far-reaching. Her work "fully contributes towards ISU's organizational value of being the university that best meets the needs of Iowans," her nominator said.
"What is noteworthy is her record of collaboration and integration of teaching, research and extension responsibilities to result in effective outreach," a colleague said.
---
Program Coordinator
Center for Technology in Learning and Teaching
Tera Lawson
Professional and Scientific Early Achievement in Administration
Tera Lawson consistently demonstrates a strong work ethic, a high quality of work, and an eagerness to collaborate with others.
"Tera defines problems and constructs solutions, anticipates and addresses challenges, assumes leadership for various CTLT activities and expertly organizes CTLT events," said her nominator. "Each and every day, Tera calmly and effectively completes a variety of tasks with ease and always has time to help students and faculty find solutions to problems that usually have tight deadlines."
---
Assistant Professor
Director, Office of Community College Research and Policy
School of Education
Soko Starobin
Early Achievement in Research Award
Since joining the School of Education in 2008, Soko Starobin has quickly impressed her peers as a "star in the making" who is leading an amazing transformation of the Office of Community College Research and Policy.
"Dr. Starobin's work is carefully thought, theory driven, and methodically sophisticated," a colleague said. "She is especially adept with large databases."