The following faculty and staff members were recognized with College of Human Sciences awards during the college's awards reception on April 24, 2012.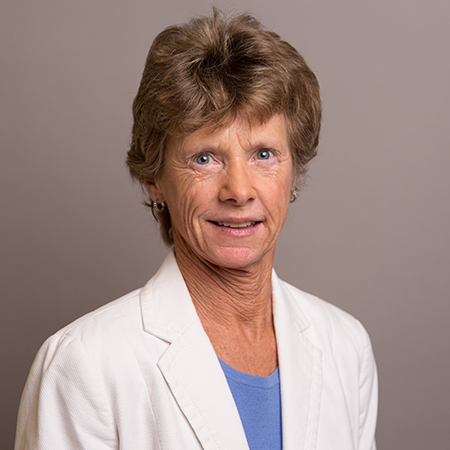 Professor
Apparel, Events, and Hospitality Management
Catherine Strohbehn
Faculty Award for International Achievement
Between education and outreach effort in food safety for non-native English speakers, original classroom experiences for her students, and building on a partnership with Iowa's sister state, Strohbehn demonstrates her passion for international achievement.
Strohbehn's ability to create meaningful learning experiences, partnerships, and innovative food safety messaging has contributed to her success. In 2010, Stohbehn received international attention. She received the Food Safety Educator of the Year award for her work from NSF International. Her track record of success and passion in education, food safety, and outreach make Strobehn a natural choice for this year's International Achievement award.
---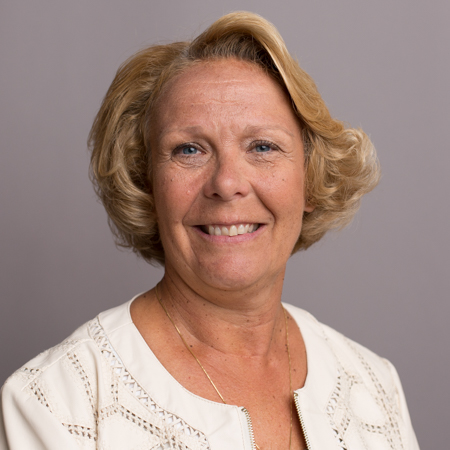 Director and Associate Professor
Center for Technology in Learning and Teaching
Denise Schmidt-Crawford
Career Achievement in Teaching Award
Denise Schmidt-Crawford approaches new technologies by seeing what they can do to improve the overall learning environment for teachers and students. Incorporating technology into the classroom isn't just about getting the newest piece of equipment. Schmidt-Crawford believes it's all about how that technology will benefit the students.
"I have learned so much from CI 201 and I want you to know that you are one of the most inspiring instructors I have ever had," one of her students said about the introductory technology course Schmidt-Crawford taught. "I hope to one day inspire others like you have inspired me."
---

Lecturer
Food Science and Human Nutrition
Erica Beirman
Outstanding Adviser Award
As the culinary science program in the department of food science and human nutrition has grown from six students in 2008 to 51 students in 2011, Erica Beirman has mentored them in their classes, in their pursuit of internships, and in the development of the culinary science club.
Beirman's passion to see her students succeed is voiced by one of her student nominators and is confirmed by several more student nomination letters. The student writes, "Mrs. Beirman clearly demonstrates how no dilemma is too big or too small for her and is willing to individually work with each advisee to develop a plan which will enable them to discover their success."
---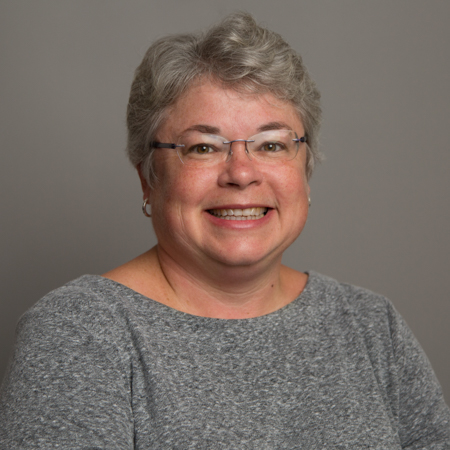 Food Safety Project Coordinator
Apparel, Events, and Hospitality Management
Janell Meyer
Professional and Scientific Employee Distinguished Service Award
Janell Meyer's demonstrated leadership in the college of human sciences extends to grants, research, and teaching. She has had a hand in many different projects that make the hospitality management program a success.
As one of Meyer's nominators said, "Janell is very deserving of this award and it is long overdue. Her numerous achievements speak for themselves. She has given extraordinary time and effort for the success of ISU's students, staff, and programs, and excelled in every position she has held at Iowa State University."
---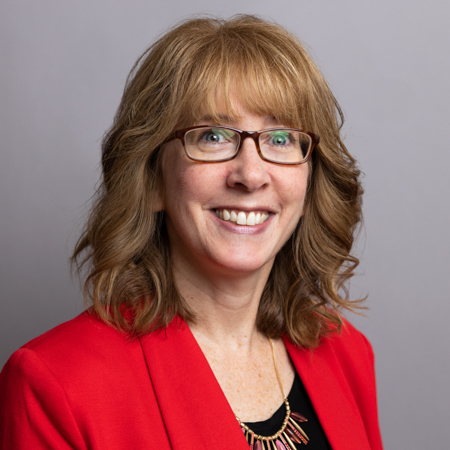 Assistant Professor
Human Development and Family Studies
Jennifer Margrett
Research Mid-Career Achievement Award
Jennifer Margett is helping the world understand the aging process and what happens to people later in life. The associate professor does extensive research work in the field of gerontology, which can help improve the everyday lives of middle-aged and older adults and their families.
She's received numerous awards and honors and was selected as one of two U.S. junior scholars who participated in the U.S.-Israel Binational Science Foundation in Tel Aviv in 2008. Jennifer collaborates with interdisciplinary teams in the areas of gerontology, computer science, and extension and outreach, fostering quality of life and independent living for older adults.
---
Associate Professor and Family Life Extension and Outreach State Program Specialist
Human Development and Family Studies
Kim Greder
Career Achievement in Outreach Award
There are quantitative and qualitative ways to measure success. During Kim Greder's 19 years in Iowa State University extension, the money she has secured internally and externally for extension programs are astounding. She has served as adviser for six doctoral students, nine masters' students, and served on twenty-six graduate student committees. And since 1991, Greder has given her time to over twenty different local and state committees.
As one nominator said, "Dr. Greder's collaborative spirit and genuine appreciation for the people she serves are the foundation of her professional success."
---
Office Coordinator
Kinesiology
Lesley Hawkins
Merit Employee Distinguished Service Award
For every machine to run smoothly, it needs to be well oiled. For the kinesiology department, that oil is Lesley Hawkins. In addition to her duties coordinating staff in department offices, she enthusiastically takes on any odd task that may crop up around the office.
One nominator said, "[We wonder] how we can possibly get along without her… She can transition into another phase of life secure in the knowledge that she has had an outstanding career and will always remain a part of the kinesiology family."
---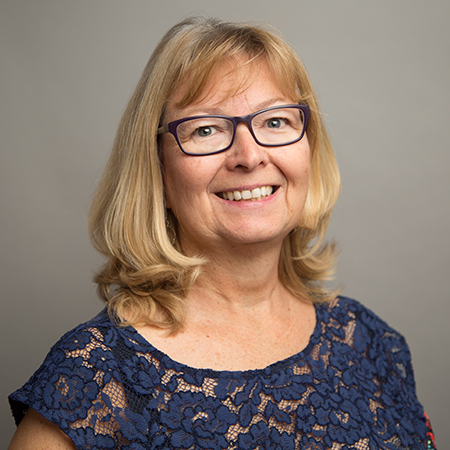 Lecturer
Food Science and Human Nutrition
Linda Svendsen
Lecturer/Clinician/Adjunct Faculty Distinguished Service Award
Linda Svendsen has worked her way up through the department of food science and human nutrition as a student to senior lecturer over the years, and she can relate to her students more than the average professor. The lecturer received her masters in food science and technology from Iowa State University in 1999. She has held positions as a lab technician, assistant scientist, teaching laboratory technician, adjunct instructor, lecturer, and finally as a senior lecturer.
As one nominator said, "She loves seeing students achieve their goals and students appreciate Linda's nonjudgmental and supportive attitude."
---
Professor
Human development and Family Studies
Mary Jane Brotherson
Career Achievement in Research Award
The fields of early childhood intervention and early childhood special education owe much to decades of work by Mary Jane Brotherson. With publications in some of the best journals in her field including the Journal of Early Intervention, Topics in Early Childhood Special Education, and Children's Health Care, Brotherson's research is widely read and emulated by academics and practitioners.
To sum up her influential research, one nominator said, "Because of her integrity and practicality, Brotherson's work does not rest on bookshelves. Her work is alive and placed into the hands and conversations of families, providers, and faculty."
---
Assistant Professor
Educational Leadership and Policy Studies
Nana Osei-Kofi
Faculty Award for Diversity Enhancement
After joining the educational leadership and policy studies faculty in 2005, Nana Osei-Kofi wasted little time in making an impact on students, the Iowa State University community, and beyond. She has been instrumental in creating the social justice concentration, one of the first of its kind in the nation.
As some of her students and nominators said, "We truly appreciate Dr. Osei-Kofi for her willingness to be an advocate and agent for diversity by enriching students' experiences and by cultivating strong relationships with students she serves."
---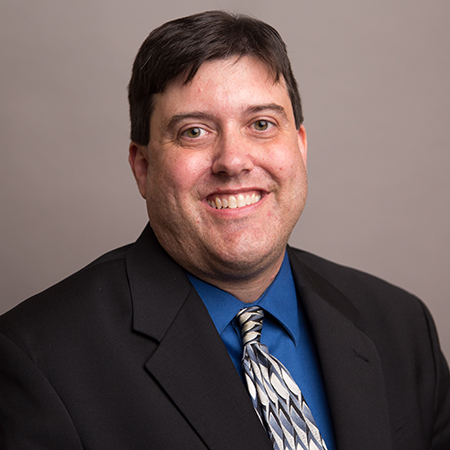 Assistant Professor
Apparel, Events, and Hospitality Management
Thomas Schrier
Early Achievement in Teaching Award
When Thomas Schrier saw a need for a new hospitality management class that focuses on amusement park administration, he immediately got to work. After talking to the students and learning there was a need for the class, Schrier development the attractions and amusement park administration course to expose students to the theme park industry.
Schrier's teaching style focuses on the process of teaching and learning where there's a system of co-creation of meaning between a teacher and a student. He focuses his efforts in the classroom on five basic areas: provide knowledge and facilitate understanding; theory and application; helping and challenging; creative experimentation; and respecting and supporting diverse student needs.
---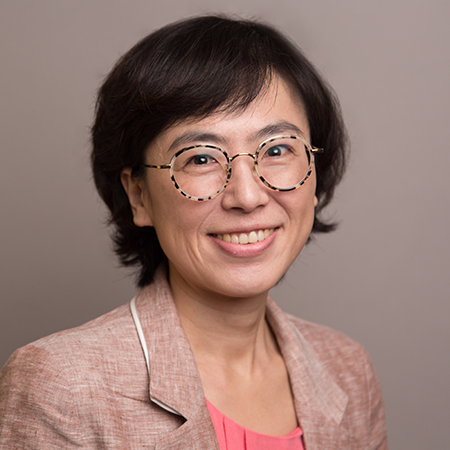 Assistant Professor
Apparel, Events, and Hospitality Management
Young-A Lee
2012 Early Achievement in Research Award
Since joining the apparel, events and hospitality management department in 2008, Young-A Lee has wasted no time making a name for herself in exemplary research. With 12 publications already, four articles in review, and two invitations to write book chapters, her career at Iowa State University has gotten off to a great start.
Lee has achieved much in her short time as Iowa State University faculty, and it seems the best is yet to come. As one nominator said, "Dr. Lee has a research record that would stand up against many tenured faculty, already."