The following faculty and staff members were recognized with College of Human Sciences awards during the college's spring awards ceremony on April 23, 2010.
Professor
Human Development and Family Studies
Daniel Russell
Career Achievement in Research Award
With more than 150 published journal articles, book chapters, and research reports, in addition to more than 5,000 citations of his published work, Daniel Russell has drawn an impressive following in the field of human development and family studies.
A former student-turned-colleague wrote, "As a mentor, scholar, and faculty member, Dan has all of the qualities that I aspire to have … I am of the firm belief that the success I have enjoyed as a scholar has its fundamental roots in the foundation that Dan Russell helped lay."
---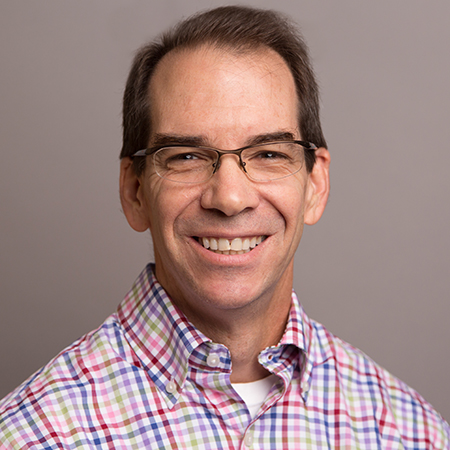 Professor
Kinesiology
Warren Franke
Career Achievement in Teaching Award
Each professor approaches teaching in a different way. Warren Franke's methods blend research, a variety of topics, hands-on experiences, and humor come together to instill in students a passion for kinesiology.
A former student turned health administrator wrote, "Dr. Franke was one of the greatest influences upon my academic and professional development … He does an outstanding job of taking classroom material and translating it into a real-world application. This hands-on educational experience enhanced my learning greatly. Not only did he prepare me to enter the job market after graduate school, he prepared me to be successful."
---
Associate Professor
Educational Leadership and Policy Studies
Frankie Laanan
Mid-Career Achievement in Research Award
Frankie Santos Laanan has been with Iowa State University and the Department of Educational Leadership and Policy Studies for just seven years – but the numbers might make you think otherwise.
Garnering more than $3 million in funding from the National Science Foundation, Iowa Department of Education, and The Kern Family Foundation, Laanan's research has been published in four books and monographs, 14 book chapters, and 25 refereed articles. His mentorship has guided 10 doctoral candidates to completion of their degree.
---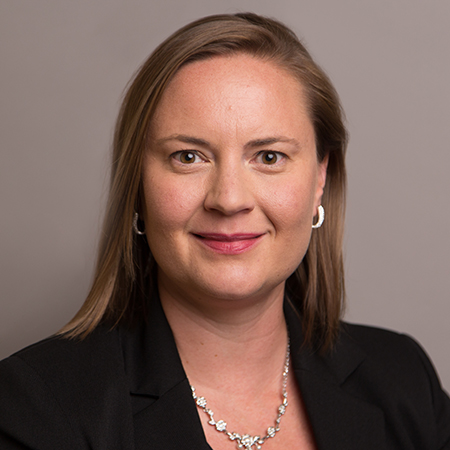 Assistant Professor
Apparel, Educational Studies, and Hospitality Management
Sara Marcketti
Early Achievement in Teaching Award
Sara Marcketti knows learning history can be considered tedious. But Marcketti makes historical topics come to life for her students through experiential learning, whether it's creating virtual matching quizzes to help students understand fashion history, inviting a Living History Farms interpreter to dress in 1880s-era garments, or asking students to conduct in-depth artifact analyses of garments in the Textiles and Clothing Museum.
Marcketti's colleagues are quick to highlight not only her current accomplishments, but her potential as an educator, researcher, and mentor. According to one colleague, "Sara is well on her way to establishing a national and international reputation as a scholar."
---
Assistant Professor
Apparel, Events, and Hospitality Management
Susan Arendt
Early Achievement in Research Award
With only five years under her belt as an assistant professor, Susan W. Arendt is already becoming a prominent researcher in the fields of food safety and hospitality.
Other faculty members praise Arendt's ability to infuse research into the classroom as well as her coaching skills with students, which focus on critical thinking concepts. One colleague predicted Arendt will "have an illustrious future as a researcher and will offer contributions that will significantly impact retail food operations."
---
Associate Professor
Apparel, Events, and Hospitality Management
Linda Niehm
Career Achievement in Outreach Award
The rollercoaster ride of the economy doesn't scare Linda Niehm. Rather, the associate professor in apparel, educational studies, and hospitality management (AESHM) sees it as an opportunity to build an integrated body of scholarship focused around outreach for rural Iowa communities and work with small business owners to boost retailer performance and customer satisfaction.
One student who participated in the Main Street Iowa project wrote, "The challenges we faced (during the project) were remedied by using the knowledge and skill sets Dr. Niehm's course taught. This positive interaction with community members and local business owners proved invaluable throughout my undergraduate education and professional experiences."
---
Professor
Apparel, Events, and Hospitality Management
Ann Marie Fiore
Faculty Award for International Achievement
Accolades from around the world reflect Ann Marie Fiore's dedication to international teaching and learning. Fiore is a pioneer for Iowa State University and the apparel, educational studies and hospitality management (AESHM) department. Since 1998, Fiore has led the program's field study to Europe, providing students with opportunities to visit major centers of fashion, while enhancing their cultural and international business understanding.
As one nominator summed up, "Dr. Fiore's innovative contributions to the internationalization of the AESHM department and Iowa State have significant and sustained impact … She truly exemplifies outstanding international service within the United States and abroad."
---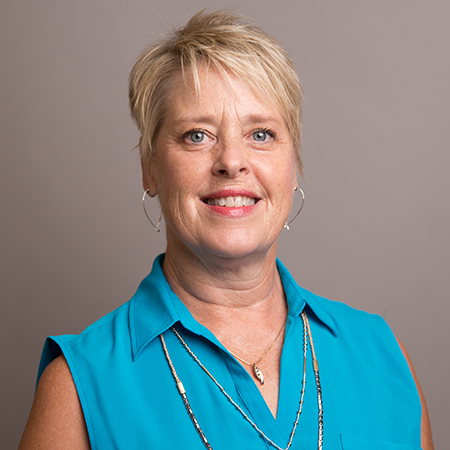 Senior Clinician
Food Science and Human Nutrition
Jean Anderson
Distinguished Service Award for Lecturer/Clinician/Adjunct Faculty
As someone who runs one of the largest dietetic internship programs in the nation, Jean Anderson is no stranger to hard work and commitment.
Anderson has served as chair of several national committees and advisory boards, and has been a valuable contributor to dietetic practice in Iowa. Her willingness to serve and share her expertise is evidenced in her many collaborative efforts that make a genuine impact on the health of people around the nation.
---
Administrative Specialist
Curriculum and Instruction
Carolyn Holt
Professional and Scientific Employee Distinguished Service Award
Faculty and staff in the College of Human Sciences know they can count on Carolyn Holt, who has chalked up more than three decades of service to Iowa State University and nine years in her current position as administrative specialist.
Holt's thorough understanding of budget processes has helped the department meet several years of fiscal challenges by identifying additional funds to update computers and other information technology equipment and stretching resources to purchase new equipment or materials needed for teaching and research.
---
Professor
Educational Leadership and Policy Studies
Laura Rendon
Diversity Enhancement Award
To colleagues and students nationwide, Laura Rendón is a champion and voice of the underrepresented.
She has served as a colleague and mentor to junior faculty and graduate students, guiding them through the academic process to success. A departmental colleague wrote, "She entered ELPS with a clear vision and took the necessary steps to ensure that her vision was grounded in teamwork and respect for the diverse perspectives of faculty members, students, and staff … Dr. Rendón is definitely a role model, particularly to faculty of color, and she has made outstanding efforts to ensure that the faculty and student body of the ELPS department are diverse."
---
Academic Adviser
Food Science and Human Nutrition
Sarah Bender Miller
Outstanding Advisor Award
As a front-runner in developing innovative strategies to address the needs of today's students, Sarah Bender Miller is known as an outstanding advisor.
Part of Miller's success comes from the emphasis she places on developing students, not merely advising them. Miller says her advising philosophy revolves around the idea that "advising should emphasize problem solving and life skill building so that students can be active, productive, meaningful contributors to local and global societies."
---
Secretary
Food Science and Human Nutrition
Jean Tilley
Merit Employee Distinguished Service Award
Efficient, effective, enthusiastic – three words faculty members say describe Jean Tilley. But those words leave out hundreds of superlatives that illustrate her dedicated service to the College of Human Sciences.
Tilley's professionalism and collaborative spirit can be seen in her interactions with other faculty and staff. Others in the department rely on her resourcefulness and expertise every day to keep them moving forward. As her colleagues note, "Jean is one of the most important people in our department … we would struggle mightily without her."